all about the concept
Check out our amazing projects
Savvy Mobility on Demand
Web | iOS | Android
A platform created to access to Public transit operators that can fill gaps in the fixed-route system by adding demand-responsive transit (DRT) services
More informations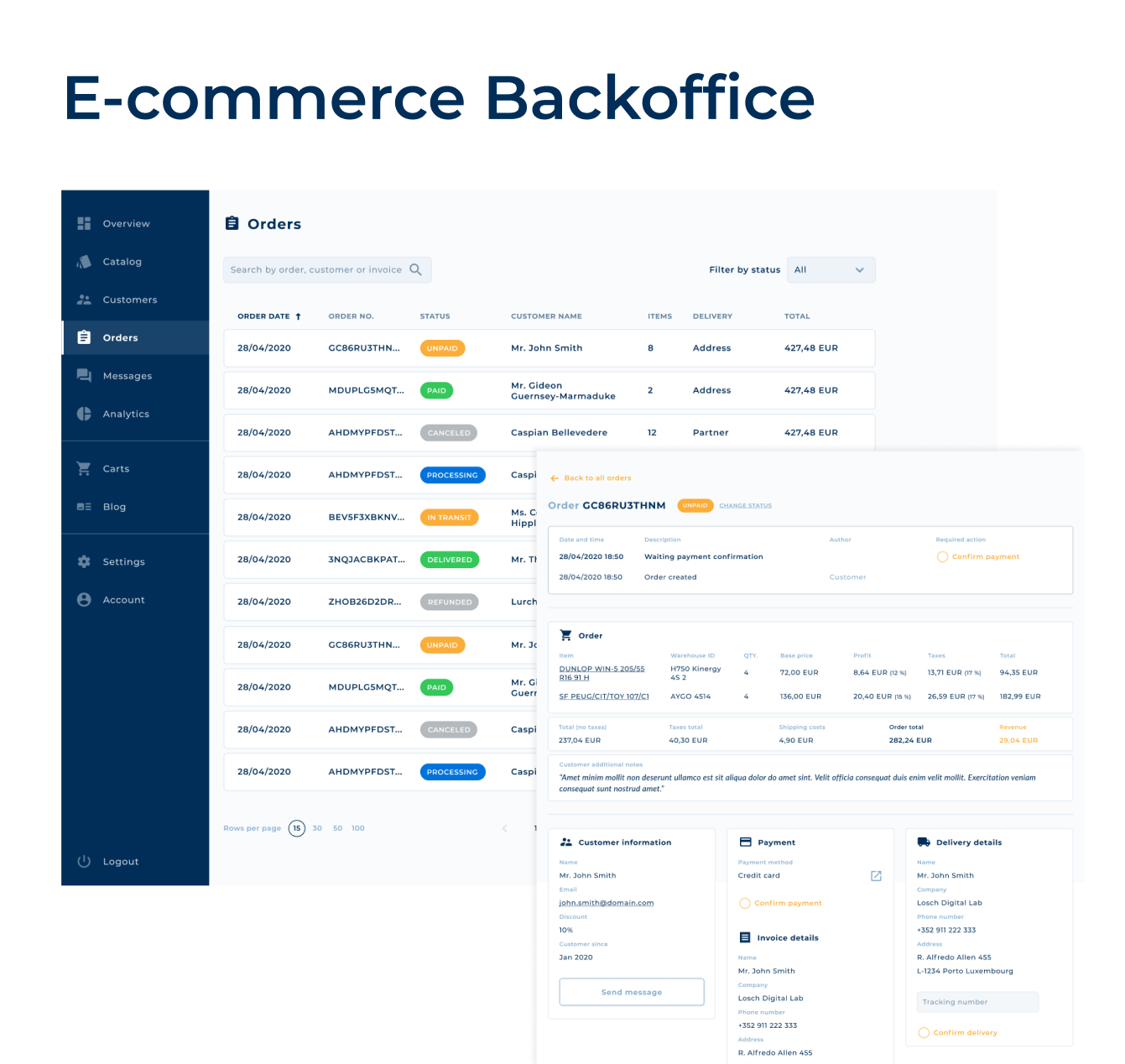 E-commerce
Web
A web platform created for online store management with access to catalog, customer, order management and analytics. Fully integrated with a customizable front office.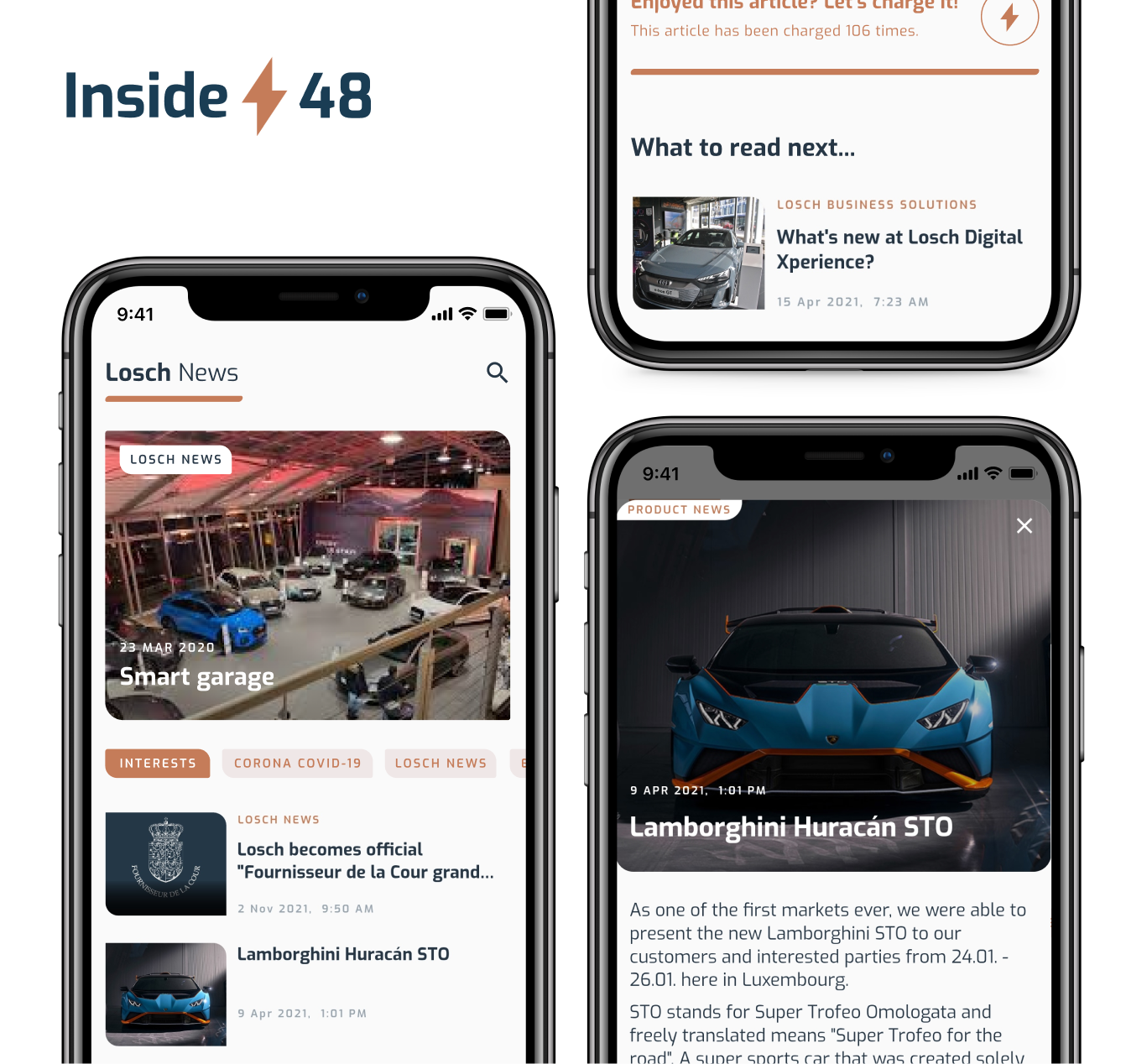 Losch Newsletter App
iOs | Android
This app was created to put us all a bit closer at Losch: all departments, all locations, sharing content, reacting, being a community.
More informations
SWIO
Web
A responsive website with various electric vehicle solutions, product presentations and SEO optimized.
More informations
Bolzen
Web
One click to download your Excel data to Bolzen platform and you're ready to go! Bolzen is a complete platform for workshops project management, from suppliers and offers to invoicing, from team management to orders and stock management, with valuable insights on your data and performance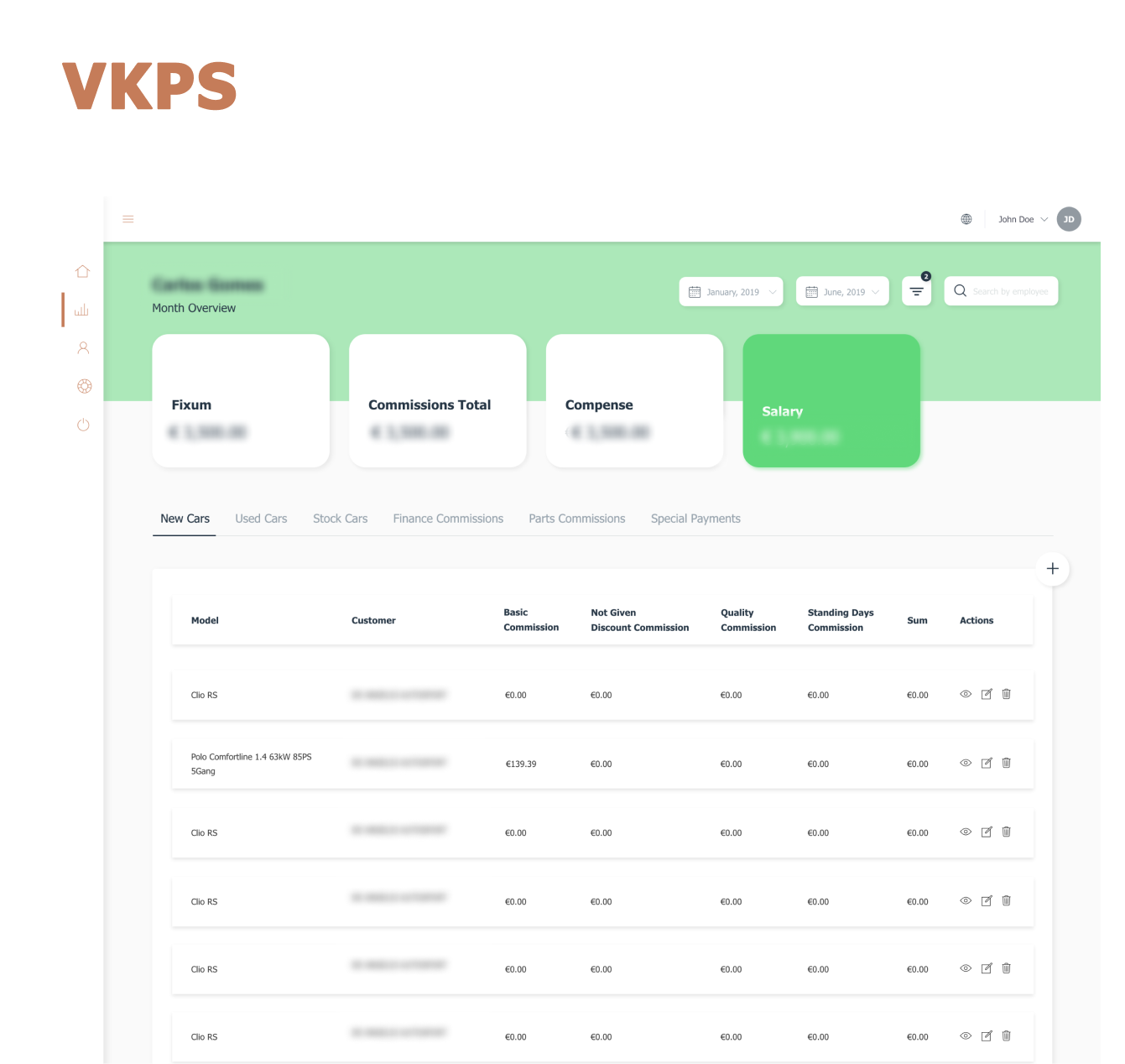 VKPS
Web
This platform was tailored for commission calculations. If gives the options to generate salaries for each dealer, see commissions history and allow different levels of approval before payment.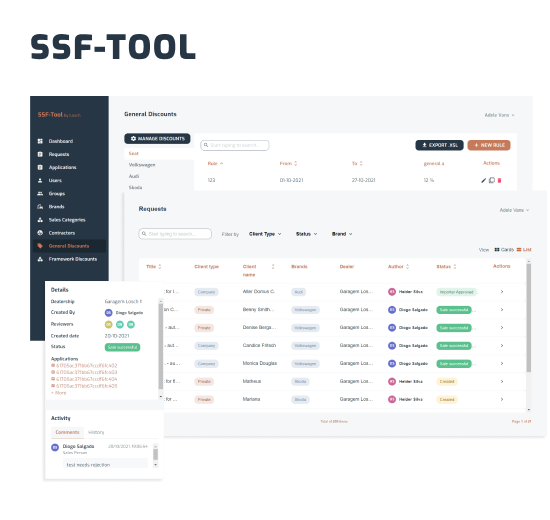 SSF
Web
Who doesn't like discounts? With SSF platform the management of special discounts has never been so easy! We keep the importer and the dealerships updated on each step of the process from the discount requested to the vehicles delivery.
Silence Scooters Online Store
Web
E-commerce website for a new generation of electric scooters market giving access to various products, scooter live customization, order placement and live chat integration.
More informations
Data Warehouse
Platform for all Losch business units. Centralised reports for different business areas like new car sales, used car sales, services and sparepart stocks, sales and pickings.
EasyPneus
Web
Responsive website with e-commerce integration giving the user the possibility of compatible tyres and rims, delivery directly at assembling centers, order placement and tracking. It comes with e-commerce backoffice integration and SEO optimized.
More informations
Digital Xperience
Web
With the arrival of the digitalization era Losch needed somewhere to show their products. Within digitalxperience Losch's clients can keep up on what Losch is releasing to the world.
More informations
UC.Pilot
Web
UC.Pilot is a used car management application, both for buyers and sellers. It allows the users to manage the entire process for an used car, from the moment it is presented at the stand, then through the purchase, inspection and repair, until it is put on sale again, including test drives and price offers.